On Location: The Barista League Hamburg Competition
29 March 2022
Welcome to Hamburg. Germany's second largest city and the home of industry, music and media, the most bridges of any city in the world and now, the first leg of the 2022 Barista League competition.
We were absolutely thrilled to be attending this year's competition as the European Syrup Partner because, after two years of no in-person events we were craving the excitement and finesse of these young, talented coffee mavens – plus we wanted to show off our all-new Rose syrup and see what these stars could do with it.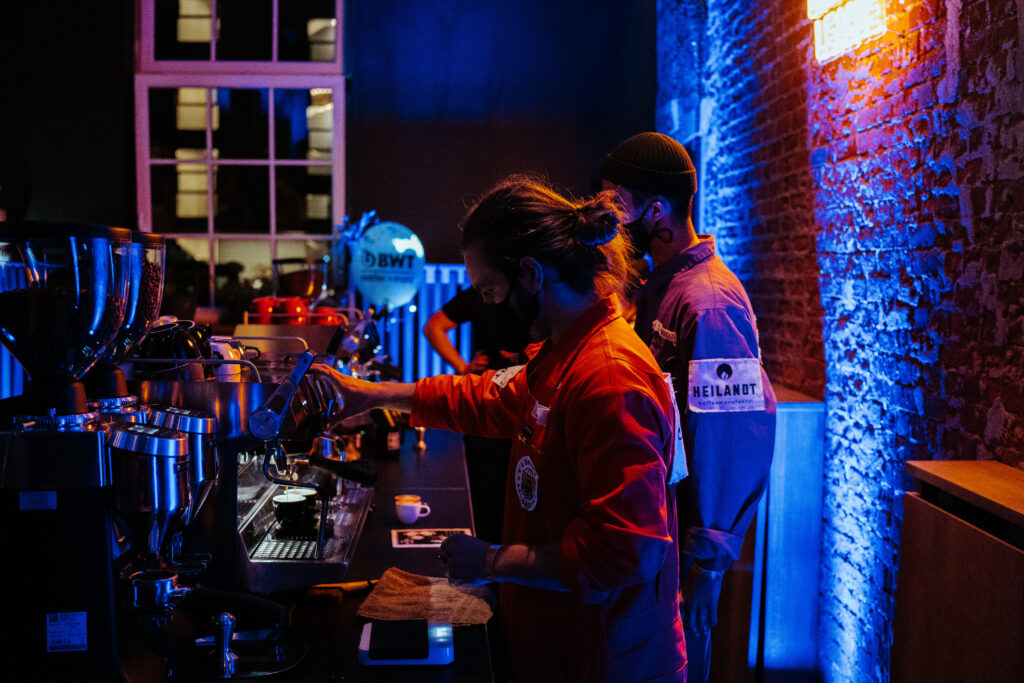 The Barista League was established in 2015 by Steven Moloney and is a coffee competition for baristas, by baristas. Twelve teams of two compete in three fast paced rounds designed to test the practical skills and knowledge of baristas. The competition, at its core, is an excuse to get coffee folks from around the world in a room where they can connect.
This year The Barista League will be touring 10 cities around the globe with each competition involving three fast-paced, interdisciplinary rounds of coffee challenges – Barista Skills, Sensory Skills, and the infamous Mystery Round.
We love being a part of The Barista League as it's an integral part of the coffee industry, allowing the next generation of baristas to benefit from the knowledge of the coffee sector. As an open event that anyone can compete in it really does take steps to break the stigma of high-end barista championships and gives everyone an opportunity to show what they can do and grow confidence in the industry.
When we arrived in Germany, our first port of call was the competitor training where our European Account Manager Steven was setting up to host a one-hour workshop covering drinks preparation and garnishes.
One of the challenges saw contestants create a cold brew drink so he took them through preparing citrus fruit and creating peel designs that would wow (including flamed orange!) and how to build the perfect cocktail stick with different berries, herbs, pineapple and watermelon. Next, they walked through the Sweetbird syrup flavours that would be available to them during the competition and what profiles really popped.
When we asked Steven how he felt the workshop went he had this to say:
"I really enjoyed sharing my industry knowledge and adding a little something extra to their finished drink creations. The majority of competitors found the workshop very useful and went on to garnish their drinks with methods we covered during the at the workshop which was great to see."
In no time training was over and the competition was gearing up. The atmosphere was electric as things go going and the audience was captivated by the action going down on stage.
It was great to see that our new Rose syrup topped the charts with the competitors after it was used by most teams in at least one drink, including one of our favourites, a Rose Cold Brew Martini with an Orange Twist – yum!
But it wasn't all floral, the Sweetbird Grenadine syrup and Watermelon Green Iced Tea syrup were also popular choices.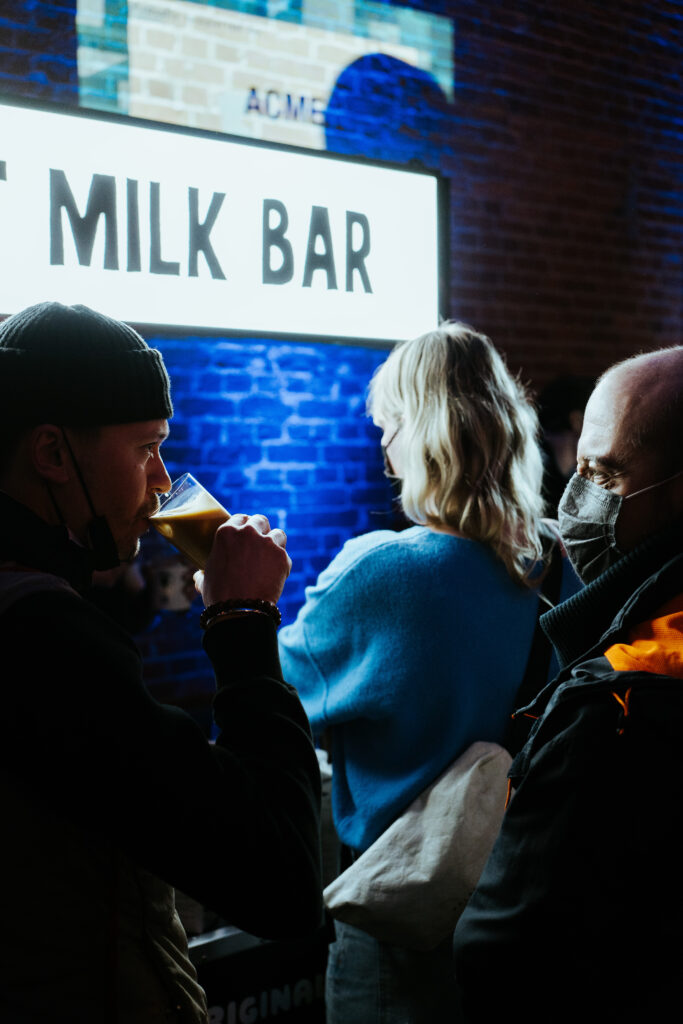 Although The Barista League events centre around playful competition, at their core they are coffee parties designed to build community and be fun for everyone who attends. We can't wait to see what the rest of the tour has in store.