NEW! Sweetbird Chilli Syrup
04 September 2023
Are you ready to embark on a thrilling flavour adventure that will tantalise your taste buds like never before?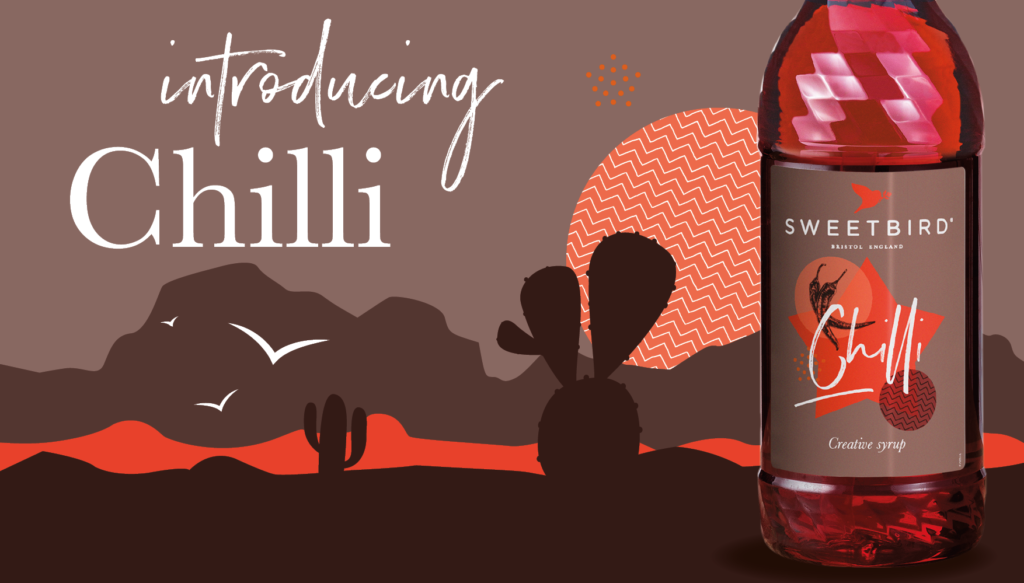 Look no further than our latest innovation, the brand new Chilli Syrup. Get ready to awaken your senses and transform your beverages with a dash of heat and a whole lot of thrill.
We've mixed our very own fiery flavour so you can add a pleasantly warming kick to coffee or chocolate. Arriving just in time for winter, our new Chilli Syrup isn't just about adding spice; it's about creating harmonious flavours that dance on your palate. With its smokey, fruity flavour profile, spicy heat and black pepper notes, imagine the vibrant notes of ripe red chillies, balanced with a hint of sweetness, take your beverages from ordinary to extraordinary.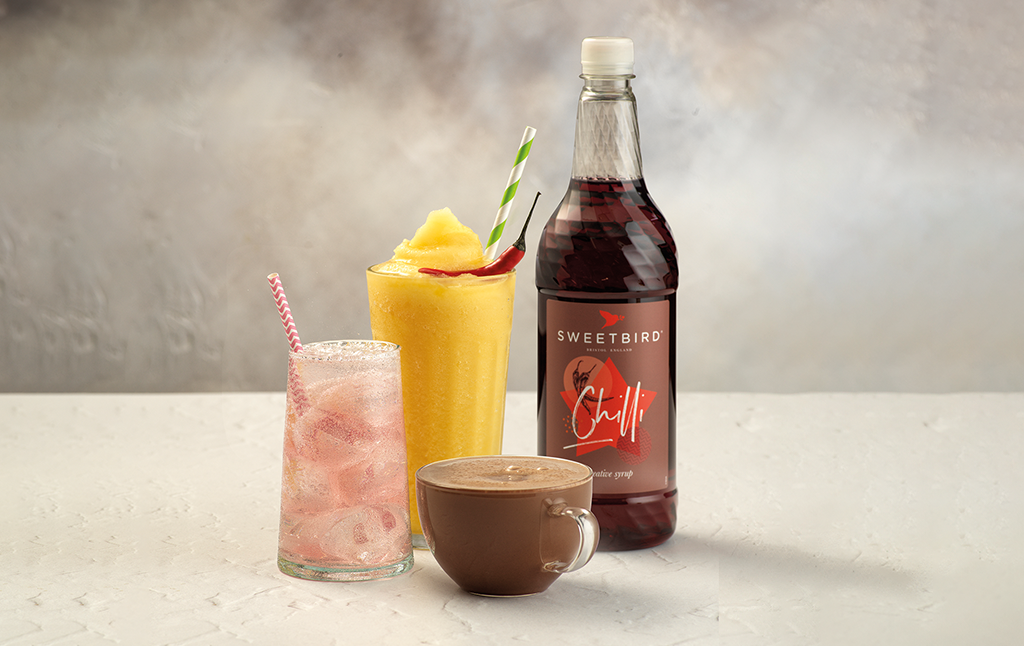 Chilli Syrup is made with real chilli, ensuring an authentic and bold flavour that will satisfy even the most discerning palates. The balance of heat and sweetness in this syrup is what sets it apart. The flavour perfectly compliments hot chocolates, coffees, smoothies, lemonades and more. We love it in white hot chocolate, with chai syrup, or in a mango smoothie… even a cheeky spicy margarita! Simply add a few pumps to take your drink to the next level, whether you're a fan of mild warmth or a lover of intense heat, our Chilli syrup can be customised to suit your unique taste preferences. The possibilities are endless, and it's available for order now!
As with all our syrups it doesn't have any nasties and is Vegan friendly.
Looking for more ways to incorporate a spicy kick into your menu?
Check out recipes using our Chilli syrup here.