Step into Spring
12 February 2021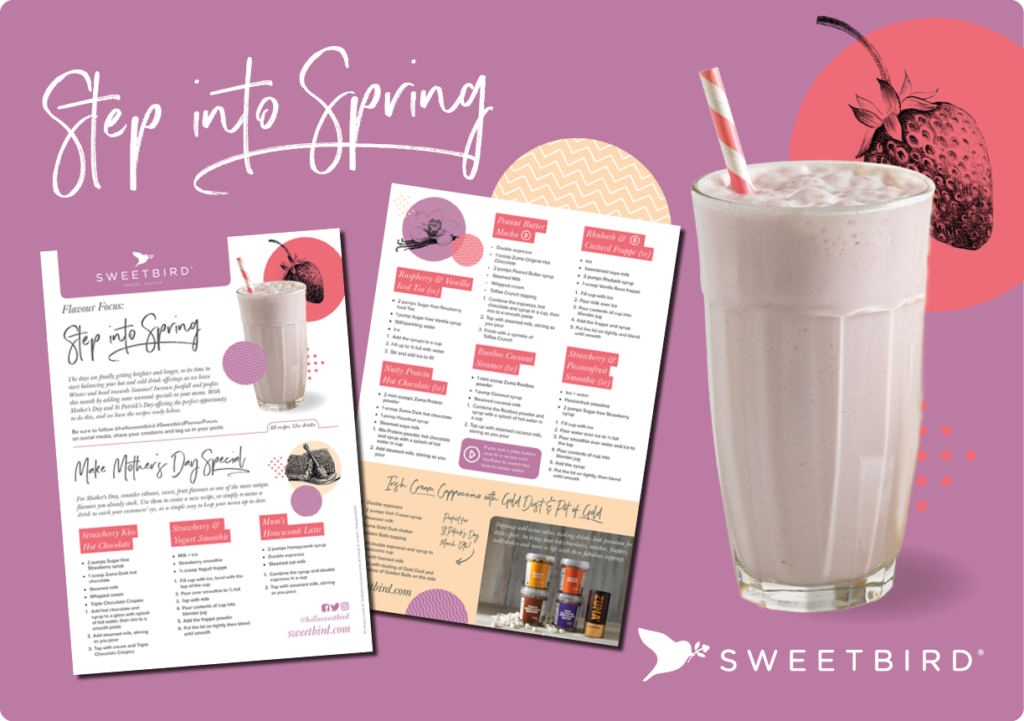 The days are finally getting brighter and longer, so its time to
start balancing your hot and cold drink offerings as we leave
Winter and head towards Summer! Increase footfall and profits
this month by adding some seasonal specials to your menu. With
Mother's Day and St Patrick's Day offering the perfect opportunity
to do this, and we have the recipes ready below.
Click here to download our March Flavour Focus